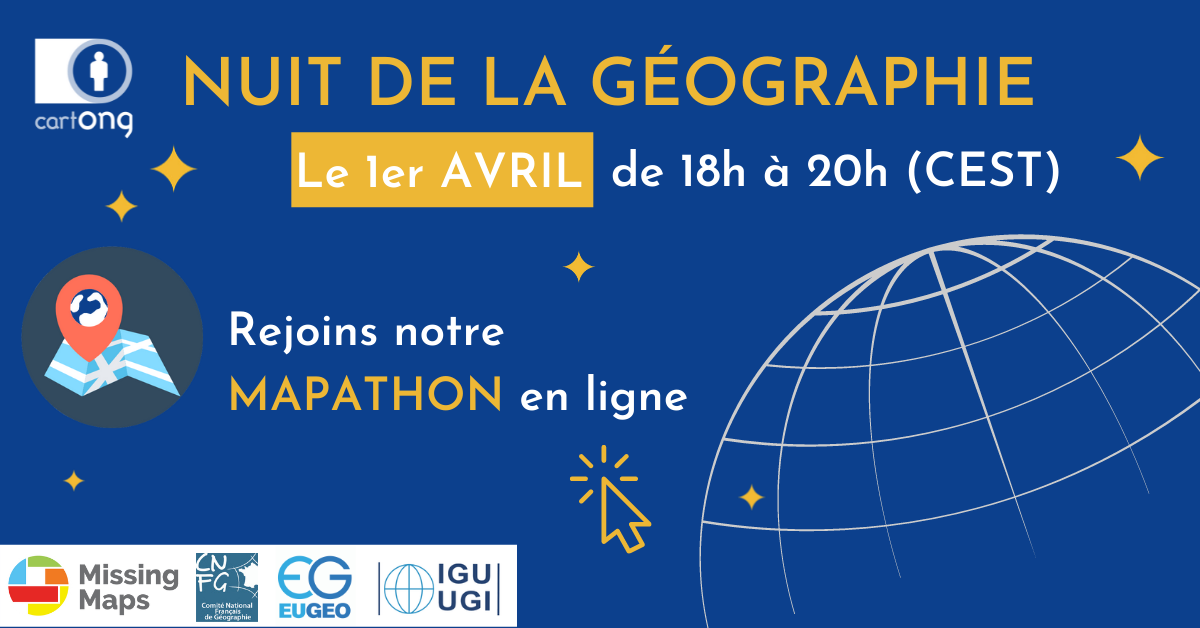 Mapathon Missing Maps CartONG

---
Missing Maps CartONG

The event will be: en ligne

Short presentation of the event: Atelier de cartographie solidaire et collaborative au profit des organisations humanitaires et/ou de développement.
Collaborative and solidarity mapping workshop for humanitarian and development organizations.
---
Objectives: Cartographier des zones du monde toujours dépourvues de carte, faire découvrir OSM et sensibiliser aux enjeux liés à la cartographie.
Event language: français
Country: France
City: Chambéry
Link (for online events): https://www.eventbrite.ca/e/nuit-de-la-geo-mapathon-missing-maps-tickets-295085166677
Reference person: Eliot Sotty
Role or Function: Assistant de projet Missing maps
Reference Organization (if any): N/A

Those who organize are: CartONG

Expected duration: environ 2 heures
Event program: voir le lien EvenBrite ci dessus pour un programme détaillé de l'événement

ID.U.N.456