In cammino tra gli spazi invisibili di Palermo
---
Walking through Palermo: Invisible Spaces
The event will be: In presenza (se consentito dalle regole covid, altrimenti l'evento non si realizzerà)
Short presentation of the event: Si propone la realizzazione di un cammino commentato lungo un itinerario che conduce il gruppo di partecipanti attraverso luoghi della città tipicamente non frequentati, ma molto significativi.
We propose to create a commented walk along an itinerary leading the group of participants through urban places usually not frequented although really significant.
---
Objectives: L'iniziativa, rivolta agli studenti e ad appassionati e curiosi di ogni età, ha l'obiettivo di rendere più consapevole il rapporto fra cittadini e spazio urbano attraverso racconti e approfondimenti su alcuni spazi "invisibili" della città di Palermo.
Event language: italiano
Country: Italia
City: Palermo
Reference person: Giulia de Spuches
Role or Function: docente universitaria
Reference Organization: Università degli Studi di Palermo
Those who organize are: Accademici
Expected duration: intero pomeriggio
Event program:
Il prossimo 1 aprile, come ogni anno, nel mondo si celebra la Geonight, l'iniziativa volta a rendere pubblici il ruolo e il valore che la Geografia, intesa come sapere, come metodo, come passione, continua ad avere per leggere meglio quel che avviene intorno a noi. 
Promossa dalle principali Istituzioni del settore, nazionali e internazionali, la Notte della Geografia vuole essere insieme un momento di riflessione e un'esperienza sul campo informali, non accademici e rivolti al pubblico di appassionati di ogni età.
Il gruppo di Geografi dell'Università di Palermo, coordinato da Giulia de Spuches, propone allora l'attività "In cammino tra gli spazi invisibili di Palermo".
Si tratta di un itinerario ragionato attraverso alcuni snodi del centro storico, utili a declinare in modo differenziato il concetto di invisibile all'interno della città. Un'esperienza di cammino e di confronto all'interno di spazi che spesso attraversiamo senza notarne dettagli e significati.
L'appuntamento è allora alle 17 di giorno 1 aprile presso il Molo Sud del porto di Palermo (vicino al Nautoscopio). Da lì parte un itinerario che ha in Santa Maria della Catena, piazza Marina, via Alloro, piazza Magione, piazza Rivoluzione e via Paternostro le tappe funzionali per riflettere sugli aspetti metaforici, funzionali, sociali, fattuali ed esperienziali dell'invisibile a Palermo. 
Un bel modo insomma per acquisire nuovi punti di vista sulla città e su come la si vive.
locandina2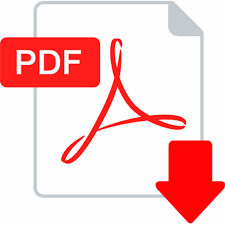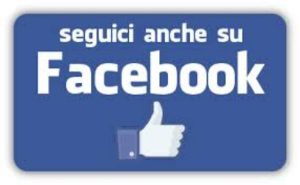 Gallery dell'evento
ID.U.N.476