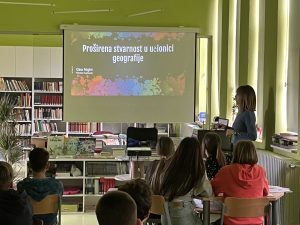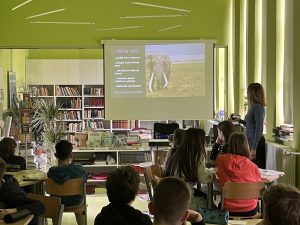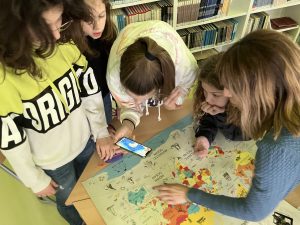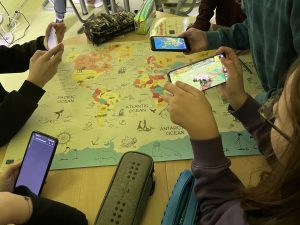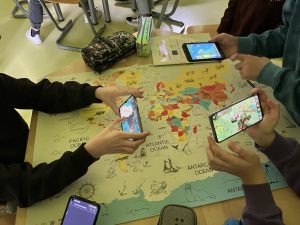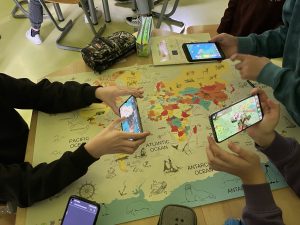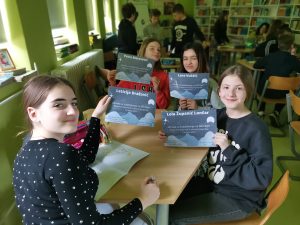 Proširena stvarnost u učionici budućnosti
---
Augmented reality in the classroom of the future
The event will be: "Uživo" uz prisustvo sudionika (ukoliko to dopuste epidemiološke mjere, u suprotnom neće se održati)
Short presentation of the event: Događaj obuhvaća interaktivnu prezentaciju i radionicu koja predstavlja dobrobiti korištenja proširene stvarnosti u učionici i uključuje praktični rad unutar radionice. Sudionici otkrivaju i istražuju načine i alate u učenju geografije kroz proširenu stvarnost.
The event consists of an interactive presentation describing the benefits of introducing augmented reality into the classroom and a practical hand- on workshop exploring the tools connected to teaching and learning geography with AR.
---
Objectives: Poučiti učenike, kolege, roditelje i članove zajednice o dobrobitima korištenja proširene stvarnosti u poučavanju. Predstaviti alate i metode koji čine učenje geografije interaktivnim te tako povećati uključivanje učenika te višestruko lakše razumijevanje geografije. Eksperimentirajući i koristeći interaktivne mogućnosti koje nude AR tehnologije, učitelji mogu poboljšati doživljaj u učionici poučavajući djecu novim vještinama, inspirirajući ih novim idejama. Na ovaj način učenici postaju vrlo zainteresirani za otkrivanje i istraživanje geografije.
Event language: Hrvatski
Country: Croatia / Hrvatska
City: Zadar
Link (for online events): [it will be displayed here as soon as possibile]
Reference person: renata.cvetkski@gmail.com
Role or Function: učitelj
Reference Organization (if any):
Those who organize are: predstavnici akademske zajednice, zaljubljenici u geografiju, studenti/učenici
Expected duration: oko 1 sat
Event program: [to be be displayed here as soon as possibile]
ID.U.N.560