A geonautical aperitif. Sip a drink together in cyberspace, discussing innovative ways for geographical discourse from "Geonauts!": a comic book that tells of a trip around the Academy of Fisiocritici. – Aperitivo geonautico. Sorseggiare un aperitivo insieme nel cyberspazio, discutendo di modalità innovative per il discorso geografico a partire da "Geonauti!": un "viaggio a fumetti" attorno all'Accademia dei Fisiocritici.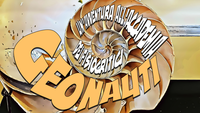 Short presentation of the event: Poiché la pandemia divide, ci piace pensare ad un incontro online per stare assieme in modo informale (l'aperitivo geonautico), discutendo con chi vorrà farlo della Geografia e di modalità innovative per "fare" geografia. Sono a disposizione per discuterne tre geografi, Daniele Mezzapelle, Massimiliano Tabusi e Andrea Simone, che si sono "persi" e poi "ritrovati" in un viaggio stra-ordinario che ha come punto di partenza e di arrivo la splendida Accademia dei Fisiocritici di Siena: un vero e proprio giacimento culturale che può funzionare come "portale" per cultura, conoscenza e anche fantasia. La discussione, che potrà essere deviata e sviata dai partecipanti seguendo – nello spirito dell'incontro – anche sentieri non preordinati, trarrà spunto dal video-fumetto "Geonauti!" e dai percorsi "nascosti" che esso nasconde. Sono invitat* tutt* le/gli student*, sia dei corsi Unistrasi che di ogni scuola o ateneo, sia, naturalmente, geograf* d'accademia e non e chiunque sia appassionato di geografia (e fumetti!).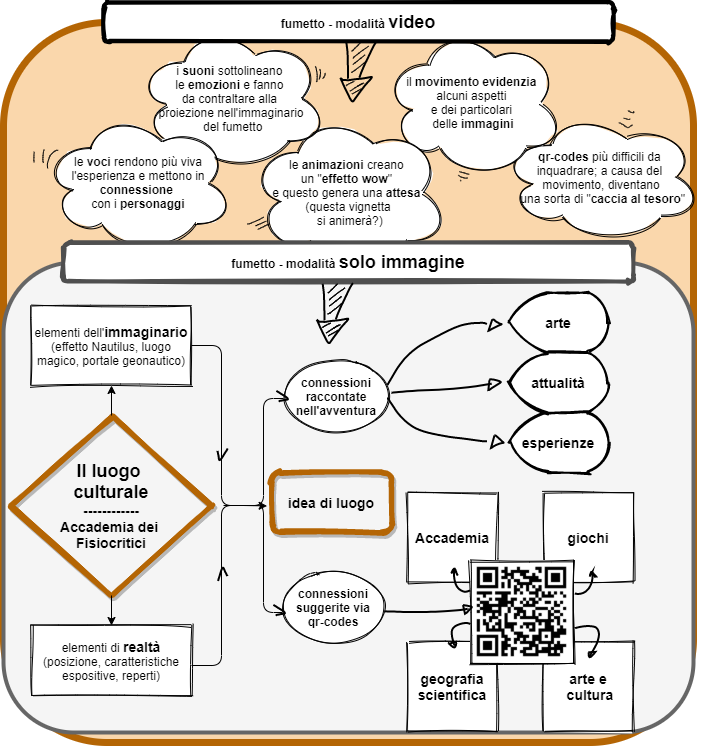 Online meeting to be together in an informal way (the geonautical aperitif: aperitif: bring with you in front of the screen your glass of wine, beer or whatever you want ;), discussing Geography and innovative ways of "doing" geography. Three geographers will be there to informally discuss this topic, they got "lost" and then "found" in an extra-ordinary journey that has the splendid Accademia dei Fisiocritici, in Siena, as its point of departure and arrival: a real cultural deposit that can function as a "portal" for culture, knowledge and even fantasy.
Objectives: Trovarsi e "festeggiare" la GeoNight assieme (sebbene nel cyberspazio e accomunati da un buon bicchiere), parlando di geografia, di fumetti e di viaggi e luoghi fantastici, come l'Accademia dei Fisiocritici di Siena.
Event language: Italiano
Country: Italia
City: Siena
The event will be: Online
Time: 18.30 (Central Europe Summer Time)
Link (for online events): https://meet.google.com/mbq-evuk-duo (up to 250 persons)
Reference person: Massimiliano Tabusi, Daniele Mezzapelle, Andrea Simone
Role or Function: EUGEO Secretary General, Segretario Nazionale A.Ge.I., Coordinatore del progetto GEO-IUALC
Reference Organization: Università per Stranieri di Siena in collaborazione con l'Accademia dei Fisiocritici
Those who organize are: Accademici, Studenti, un po' anche artisti, se si considera la realizzazione del fumetto! 😉
Expected duration: circa 2 ore
GEO-IUALC è basato sull'attivazione di due Assegni di Ricerca in ambito culturale che sono co-finanziati con le risorse del POR FSE TOSCANA 2014-2020 e rientrano nell'ambito di Giovanisì ( www.giovanisi.it), il progetto della Regione Toscana per l'autonomia dei giovani.