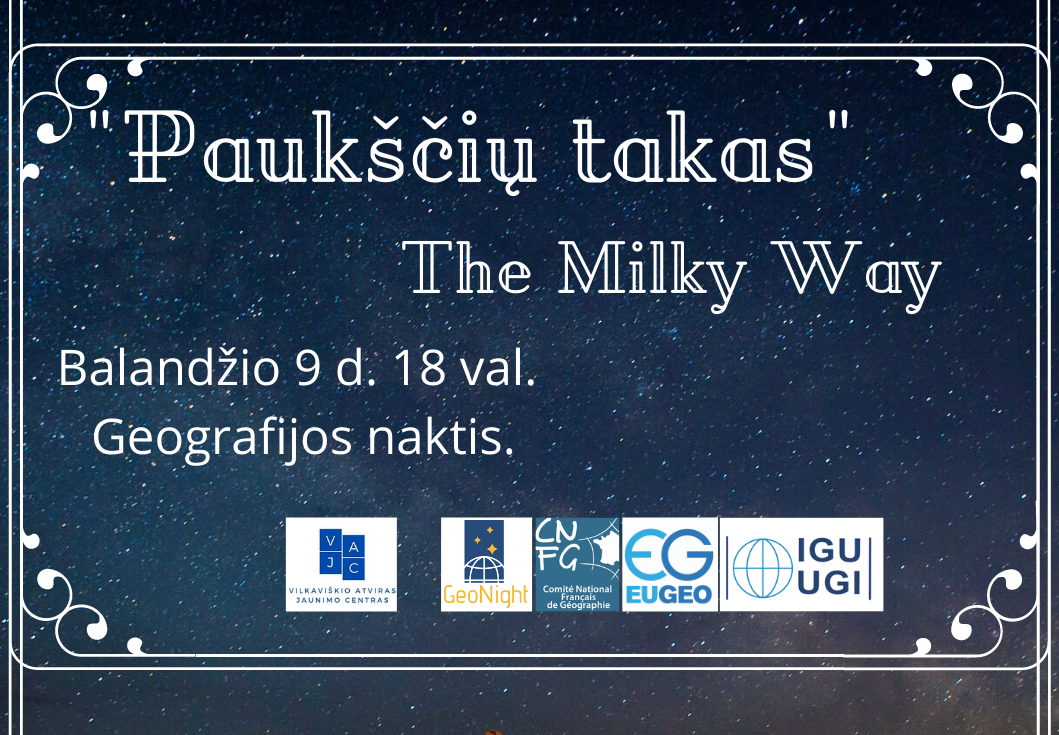 "The Milky Way"
We will gather to speak about "The Milky Way" in our youth center or online (depending on the allowances first), have a short quiz and later when it gets dark we will go for a walking tour and see the sky, trying to find objects belonging to the Milky Way if the night sky is clear.
Objectives: Social inclusion, finding out new things about the galaxy.
Event language: Lithuanian
Country: Lithuania
City: Vikaviskis
The event will be: Mixed (Online AND in presence)
Link (for online events):
https://us02web.zoom.us/j/83840460051
ID 838 4046 0051
Reference person: Rasa Venclove
Role or Function: Youth worker
Reference Organization (if any): Vilkaviskis Open Youth Center
Those who organize are: Geography enthusiasts
Expected duration: until there are participants, no longer than midnight
Event program:
6-7:30  PM – discussions, quizz, sharing information (Zoom if live is not possible)
7:30-8 PM – getting ready for a walking trip
8 PM till midnight – walking trip and exploration of the sky.